it's in the silliest moments...
box in hand while the other reaches for the drawer pull and the tears begin to fall down.
spatulas and sobs should not go hand in hand.
but, in this pink kitchen, they are clutching each other tightly.
and i realized, as i fell to pieces over packing up my pastry cutter knowing that i wouldn't be making any pastries in this kitchen anymore, that i hadn't been seeing moments for gratitude.
how could i?
i'm leaving with so many loose ends, so many unanswered questions, broken relationships and rumors swirling all around.
rumors...
one more weight added onto shoulders already rounded by grief.
but He says,
let Me carry that...
each woe-filled thought is met soundly with the reminder,
He. can. carry. that.
who am i to assume that i could do a better job?
so i try to hand it off. as i hold each article in my hand, as each tear rolls down, i turn it over to Him.
yes, Jesus...please carry that.
and gratitude eases her way into sorrow...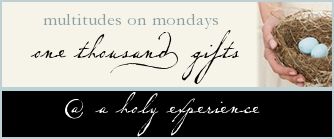 90* that He saw me in my sin and still loved me.
91* that i am His.
92* for tony.
92* that i
get to be
his.
93* for little girls with sweet manners.
94* for a friend unexpectedly spoiling them.
95* for the homes of friends and the love that meets there.
96* for the ending of chapters and the middle spaces before the next ones begin.
97* for the reminding that we are on an adventure.
98* for a friend who, without me needing to ask, reserves the table with the purple chairs and the gentle fire. who has loved so deeply and spoken such wisdom into my life. for her and her
tea-house-filled-with-peace.
99* for the friend who tries to be so brave and who tries not to cry. who has become my son's "other mother", and who can never,
ever
be replaced.
100* and that she braved the frigid winter with me and
finally
obliged me and let a picture be taken.
love you, sweet friend.